Kitchen Angels prepares and delivers free, nutritious meals to Northern New Mexicans who are homebound and facing life-challenging illnesses and conditions. Sending free meals to the disabled veterans of New Mexico. We were able to contribute to their healthy, raw ingredients.
Below is a list of charities that we donate to each year. We send them raw food ingredients either in small bags for events or in bulk to feed large groups:
Description: Leagues: The league is designed to keep everyone playing in a social, fun, and competitive environment. The league is set up as a round-robin mixer, which means each individual will rotate partners every week.
Location: Riverton City Park Pickleball Courts, 1452 W 12600 S, Riverton, Utah 84065
Date: Friday-Saturday, September 16-17, 2022
https://www.rivertonutah.gov/recreation/programs/adults/pickleball.php
Calling all startups and future business owners! Join Utah Business at Kiln SLC on September 8th, 2022 for a deep dive into what it takes to get your business funded. A panel of industry experts will walk us through what it takes to be an investable startup. They will provide us with the important metrics investors look for and homework to do before looking for funding.
https://www.utahbusiness.com/events/startup-summit/
An annual event, the Utah Outdoor Recreation Summit focuses on how we strengthen outdoor recreation communities, and the outdoor recreation economy. Improving the health and quality of life for all Utahns. The Summit is a space that elevates the crucial conversation about the importance of outdoor recreation for the economy, health, quality of life and so much more. It is a place to greet old friends, convene about issues, create new partnerships and play outdoors together.
September 12-13, 2022.
https://utahoutdoorsummit.com/
Dignity Grows™provides monthly personal and menstrual hygiene products to women, girls, and individuals who menstruate, and who cannot afford them. Founded by the Jewish Federation of Greater Hartford's Women's Philanthropy, Dignity Grows™ embodies the Jewish values of Tzedakah (righteousness) and Tikkun Olam (repairing the world).
https://www.jewishportland.org/dignitygrows
The Best Practices Conference is designed for our Utah educators. It is an opportunity to learn about STEM Best Practices from Utah experts and leaders in our K-12 STEM community. The conference will highlight projects from across the state where communities are experiencing success with STEM learning, announce new opportunities for engaging with the STEM Action Center.
This Conference provides an opportunity for networking to form new partnerships with other STEM stakeholders. Both in educational institutions and business. We at Wholesale Nuts And Dried Fruit are contributing nuts, dried fruit, and seeds in snack bags. Going to all the presenters, educators and volunteers.
JUNE 6 in OGDEN, JUNE 9 in PRICE, and JUNE 13 in ST. GEORGE.
https://stem.utah.gov/educators/programs-events/stem-best-practices-conference/
The last few days of September will be the nation's ONLY ALL-LADIES 3-gun match and team pistol match. Over 120 exceptional women all competing. This event is about strengthening sisterhood, getting motivated as athletes, and building a strong female presence in the world of competitive shooting sports. We are proud to donate fresh raw foods to the A Girl & A Gun Fall Festival.
https://www.agirlandagun.org/fallfest/
Lightning In A Bottle is celebrating their 20th year in the California Desert. They are a music festival outside of Barstow, CA. We are glad to join their crew in donating fresh food, grown in California, for the staff, volunteers, and talent of all kinds. California grown food for California festival goers.
https://www.libfestival.org/partners/
In 1981, the Friends of Copper Mountain College began to raise money to pay for construction of the first phase of the Copper Mountain Campus which was at that time part of the College of the Desert.
We are proud to sponsor the CMC Athletic Booster Club Annual Golf Tournament with snacks.
Taking place at the Hawk's Landing Golf Club. In the Yucca Valley. On the date June 4, 2022.
The Jacobs & Cushman San Diego Food Bank invites you to attend our 10th annual Chefs, Cork & Craft Gala: Hang Ten! taking place on Saturday, April 23 from 6 p.m. to 11 p.m. outside, under the stars, on the grounds of the Food Bank's 90,000-square-foot warehouse.
This year's outdoor gala will feature live musical entertainment,
fabulous silent and live auction items, delicious drinks, and a multi-course, chef-prepared dinner.
Wholesale Nuts And Dried Fruit had the incredible opportunity sponsor to sponsor the TNOYS' 39th Annual Conference on Services to Youth and Families. TNOYS is the Texas Network Of Youth Services. We are grateful to be able to give all the attendees small bags of nuts, dried fruit, and seeds.
https://tnoys.org/88th-texas-legislature/
Memorial Beach Challenge is proud to organize and host of an annual event that brings together athletes and families for a day of competition. Also, to honor those who have served and support the heroes still in the fight.
28th Annual Invitational Golf Tournament For Scholarships
Golfers can hit the green and raise money for scholarships at the Beaufort County Community College Foundation's 28th Annual Invitational Golf Tournament for Scholarships. The tournament will occur on Friday, May 6, 2022, at Cypress Landing Golf Club.
https://www.beaufortccc.edu/foundation/golf-tournament
This year, the America Hippotherapy Association Conference is happening in Denver, Colorado. March 14 – 16. Connecting Physical, Occupational, and Physical Therapy Specialists that work with horses every single day. Equine-assisted therapy encompasses a range of treatments that involve activities with horses.
https://www.americanhippotherapyassociation.org/2022-conference-sponsors
We are proud to be contributors to the 2022 Be Ready Utah Expo, https://beready.utah.gov/be-ready-utah-expo/. They have held this event for a number of years. We are donating food for all the speakers, volunteers, and workers at the event. To do this, we have teamed up with Marcello and the Food Storage Depot, https://www.foodstoragedepot.com/.
Wholesale Nuts And Dried Fruit has become an Underwriter of KPCW. We are donating to the program, Splendid Table, a culinary, culture, and lifestyle program. It has hosted our nation's conversations about cooking, sustainability and food culture and has introduced us to generations of food dignitaries.
https://www.kpcw.org/kpcw-underwriters
We are donating all of the healthy, raw snacks to the 2022 Westminster Wasatch Invitational. A Women's Golf Tournament.
September, 25-27 2022
Glenmoor Golf Club | South Jordan, Utah

Tournament Schedule
Live Scoring: Golf Stat

Saturday, Sept. 24
Practice Rounds
Day 1 – Sunday, Sept. 25
Day 2 – Monday, Sept. 26

Day 3 – Tuesday, Sept. 27
https://westminstergriffins.com/sports/2021/10/4/2022-wasatch-invitational.aspx
The 10th Annual Therapet Totally Unleashed celebration. Totally Unleashed is a casual gala that's a little bit country, a little bit rock n' roll, and a whole lot of fun. We are donating the nuts, dried fruit, and seeds for the 300 supporters that are expected to be dining, dancing, and involved in a silent and live auction.
https://therapet.org/unleashed/
The race starts at the base of Grand Targhee (elevation 7860′ feet). From the Teton Vista Traverse, through beautiful Aspen groves and spruce trees. Up the Teton Traverse Trail with connecting to the Many Saddle Hiking trail (amazing views open up into the Caribou Targhee National Forest).
Donating nuts, dried fruit, and seeds to the runners and the aid stations. Adding calories to the participants heading straight up Mary's ascent. Incredible views of the Grand Teton come into view once you're about to hit the summit of Mary's Nipple (9,920′ ft). World class mountain running.
REINS is a non-profit Therapeutic Horsemanship Program located in Fallbrook, California.
REINS is dedicated to improving the lives of children and adults through equine-assisted activities.
https://reinsprogram.org/events-calendar/reins-of-life-golf-tournament/
If you work in healthcare simulation you depend on technology to deliver impactful learning experiences. Discover how to make the most of your technology from the pros who use it every day. What are the results? More reliable, more economical and more realistic simulations.
If you work in healthcare, you depend on simulations to deliver impactful learning experiences. There is a conference in August for professionals to discover how to make the most of technology to heal patients. Our Charity donations means that fresh food is getting to all the emergency medical professionals attending this conference showing the most economical and realistic simulations.
SimGHOSTS USA 2021:
Parkview Mirro Center for Research and Innovation
Fort Wayne, IN August 3rd-6th, 2021
https://simghosts.org/page/SimGHOSTS_USA_2021
SIGHTHOUND SHIVOO/GREYHOUND GATHERING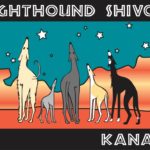 WHEN: October 8 – 10, 2021.
Lovers of greyhounds and sight hounds from around the world come to Sighthound Shivoo – aka Greyhound Gathering – Kanab. Sponsored in 2021 by Kanab City, Best Friends Animal Society, Kane County Travel Council, Greyhound Gang and Get Up & Go.
We are providing snacks. For the humans and greyhounds.
https://www.greyhoundgang.org/about/greyhound-gathering/about/
The Moraine Valley Foundation is the fundraising arm of the college that works tirelessly to provide financial support to ensure that achieving a college degree or certificate is a reality for all of the students we serve. The Moraine Valley Foundation raises more than $250,000 annually through fundraising events.
In 2021, those events are moving outdoors. On September 15th, they are holding a golf tournament with the proceeds going towards fund scholarships for the students. Wholesale Nuts And Dried Fruit is contributing raw foods to the attendees, volunteers, and administrators.
https://www.morainevalley.edu/foundation/events/golf-outing/
A Celebration Of Health, Fruit-based Diet And Personal Growth.
Event Location: Trout Lake / Camp Walden, Diamond Point, NY
By providing opportunities for people with disabilities and other life challenges to realize their full potential.
https://www.arcbroward.com/index.cfm?fuseaction=events.details&content_id=81
Tracy Aviary inspires curiosity and caring for birds and nature through education and conservation.
https://tracyaviary.org/sponsor
The Hollis Montessori School runs a gala auction fundraiser annually. This event is held both in persona and online. The generosity of the attendees helps the school continue to provide high quality Montessori programs and facilities.
https://hollismontessori.org/gala-auction
The Casa De Amparo mission is to support those affected by and at risk of child abuse and neglect. They offer a range of programs and services
that promote healing, growth, and healthy relationships. We donate food to the Fore The Casa Kids Golf Tournament, Dinner, And Auction.
https://www.casadeamparo.org/FORE-the-Casa-Kids
The Epilepsy Foundation of San Diego County leads the fight to overcome the challenges of living with epilepsy. Their fundraising accelerates the use of existing therapies and research into the stopping of seizures, finding cures, and saving lives.
Heber Valley Chamber is hosting our inaugural 10K and fun run on June 12, 2021 in conjunction with Adventurefest on Main. This fast and scenic 10K course starts on Heber Main Street and meanders through our mountain town to Midway Main Street and back.
https://www.gohebervalley.com/Main_to_Main10k
Expo Dates & Hours
June 4-5 | Lehi, Utah
Friday: 3-9pm | Saturday: 10am – 6pm
Venue Address
Electric Park
2600 Ashton Blvd., Lehi, UT 84043
Wheelchairs 4 Kids is a nonprofit dedicated to improving the lives of children with physical disabilities by providing wheelchairs, home and vehicle modifications, as well as, other assistive equipment at no charge to the families. They also have an inclusion program called Wheely Fun Days! This great charity takes the kids out for fun adventures such as going to the Bucs Training Camp, Rays Games, and WWE events. Some of the other events include indoor sky diving, zip lining and water skiing using adaptive equipment.
https://wheelchairs4kids.org/our-supporters/
Helping Victims of Domestic Violence and Sexual Assault since 1994. The largest refuge for families in the state of Texas.
https://www.safe-tagency.com/sponsors
Thank you to all the companies taking charity donations.
We are glad to feed these people healthy food.