Below are a list of charities that we donate to each year. We send them raw food ingredients either in small bags for events or in bulk to feed large groups.
REINS is a non-profit Therapeutic Horsemanship Program located in Fallbrook, California.
REINS is dedicated to improving the lives of children and adults through equine-assisted activities.
https://reinsprogram.org/events-calendar/reins-of-life-golf-tournament/
If you work in healthcare simulation you depend on technology to deliver impactful learning experiences. Discover how to make the most of your technology from the pros who use it every day. What are the results? More reliable, more economical and more realistic simulations.
If you work in healthcare, you depend on simulations to deliver impactful learning experiences. There is a conference in August for professionals to discover how to make the most of technology to heal patients. Our Charity donations means that fresh food is getting to all the emergency medical professionals attending this conference showing the most economical and realistic simulations.
SimGHOSTS USA 2021:
Parkview Mirro Center for Research and Innovation
Fort Wayne, IN August 3rd-6th, 2021
https://simghosts.org/page/SimGHOSTS_USA_2021
SIGHTHOUND SHIVOO/GREYHOUND GATHERING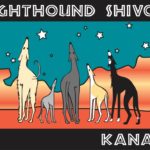 WHEN: October 8 – 10, 2021.
Lovers of greyhounds and sight hounds from around the world come to Sighthound Shivoo – aka Greyhound Gathering – Kanab. Sponsored in 2021 by Kanab City, Best Friends Animal Society, Kane County Travel Council, Greyhound Gang and Get Up & Go.
We are providing snacks. For the humans and greyhounds.
https://www.greyhoundgang.org/about/greyhound-gathering/about/
The Moraine Valley Foundation is the fundraising arm of the college that works tirelessly to provide financial support to ensure that achieving a college degree or certificate is a reality for all of the students we serve. The Moraine Valley Foundation raises more than $250,000 annually through fundraising events.
In 2021, those events are moving outdoors. On September 15th, they are holding a golf tournament with the proceeds going towards fund scholarships for the students. Wholesale Nuts And Dried Fruit is contributing raw foods to the attendees, volunteers, and administrators.
https://www.morainevalley.edu/foundation/events/golf-outing/
Kitchen Angels prepares and delivers free, nutritious meals to Northern New Mexicans who are homebound and facing life challenging illnesses and conditions.
https://kitchenangels.org/food/breakfast-bars/
A Celebration Of Health, Fruit-based Diet And Personal Growth.
Event Location: Trout Lake / Camp Walden, Diamond Point, NY
https://thewoodstockfruitfestival.com/page/sponsors
Memorial Beach Challenge is proud to organize and host of an annual event that brings together athletes and families for a day of competition. Also, to honor those who have served and support the heroes still in the fight.
http://memorialbeachchallenge.com/2021-sponsors
By providing opportunities for people with disabilities and other life challenges to realize their full potential.
https://www.arcbroward.com/index.cfm?fuseaction=events.details&content_id=81
Tracy Aviary inspires curiosity and caring for birds and nature through education and conservation.
https://tracyaviary.org/sponsor
Utah's Hogle Zoo is a Utah treasure. Located at the mouth of Emigration Canyon since 1931, the Zoo is spread out over 42 acres. Its natural hillside terrain and meandering tree-covered pathways enhance your visit as you discover the wonders of the natural world.
https://www.hoglezoo.org/donations_sponsors/sponsors/
The Hollis Montessori School runs a gala auction fundraiser annually. This event is held both in persona and online. The generosity of the attendees helps the school continue to provide high quality Montessori programs and facilities.
https://hollismontessori.org/gala-auction
The Casa De Amparo mission is to support those affected by and at risk of child abuse and neglect. They offer a range of programs and services
that promote healing, growth, and healthy relationships. We donate food to the Fore The Casa Kids Golf Tournament, Dinner, And Auction.
https://www.casadeamparo.org/FORE-the-Casa-Kids
The Epilepsy Foundation of San Diego County leads the fight to overcome the challenges of living with epilepsy. Their fundraising accelerates the use of existing therapies and research into the stopping of seizures, finding cures, and saving lives.
Heber Valley Chamber is hosting our inaugural 10K and fun run on June 12, 2021 in conjunction with Adventurefest on Main. This fast and scenic 10K course starts on Heber Main Street and meanders through our mountain town to Midway Main Street and back.
https://www.gohebervalley.com/Main_to_Main10k
Expo Dates & Hours
June 4-5 | Lehi, Utah
Friday: 3-9pm | Saturday: 10am – 6pm
Venue Address
Electric Park
2600 Ashton Blvd., Lehi, UT 84043
Wheelchairs 4 Kids is a nonprofit dedicated to improving the lives of children with physical disabilities by providing wheelchairs, home and vehicle modifications, as well as, other assistive equipment at no charge to the families. They also have an inclusion program called Wheely Fun Days! This great charity takes the kids out for fun adventures such as going to the Bucs Training Camp, Rays Games, and WWE events. Some of the other events include indoor sky diving, zip lining and water skiing using adaptive equipment.
https://wheelchairs4kids.org/our-supporters/
Helping Victims of Domestic Violence and Sexual Assault since 1994. The largest refuge for families in the state of Texas.
https://www.safe-tagency.com/sponsors
Thank you to all the companies taking charity donations.
We are glad to feed these people healthy food.